Should You Rent Your House or Sell It?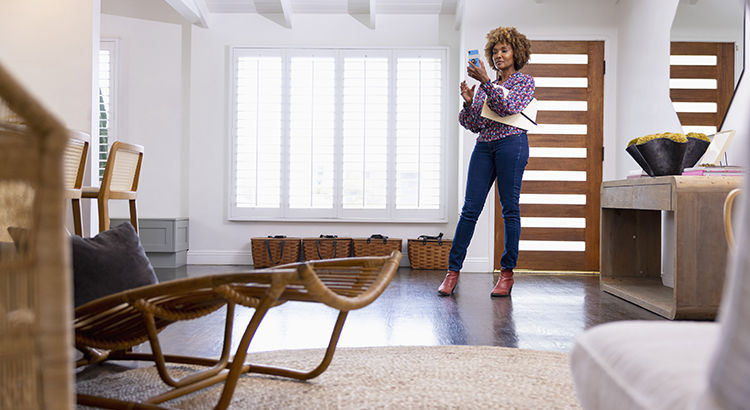 Ready to move? Are you thinking about using your current house as a short-term rental property? A short-term rental (STR) is typically offered as an alternative to a hotel. They're an alternative that's gained popularity in recent years. According to a Harris Poll survey, 28% of homeowners have considered using a rental service to rent out their home.
Owning a short-term rental can be a tempting, but you may quickly find out being responsible for one is quite difficult. Here are some of the challenges you could face if you rent out your home instead of selling it.
A Short-Term Rental Comes with Responsibilities
Successfully owning and renting a house takes work. Think through your ability to make that commitment, especially if you plan to use a service that advertises your rental listing. Most of them have specific requirements hosts have to meet, and it takes a lot of work. A recent article from Bankrate explains:
"Managing a rental property can be time-consuming and challenging. Are you handy and able to make some repairs yourself? If not, do you have a network of affordable contractors you can reach out to in a pinch? Consider whether you want to take on the added responsibility of being a landlord. These responsibilities include screening tenants, fielding issues and/or paying for a third party to take care of things instead." Nothing will harm your ability to rent faster than a bad review on the platform. Sometimes an issue isn't your fault like the city had to shut off the water to the home for 5 hours to fix an issue. However, a landlord can still find themselves offering to credit the guest back some of their money to keep them happy.  
There are upfront time and costs of owning a short-term rental. Investopedia warns:
"Risks can include rude guests, theft or damaged property, complaints from neighbors, and potential regulatory/law violations depending on your location. If there is an HOA added problems could include code violations which could lead to hefty fines. "
There's a lot to consider and if you don't feel you are ready for the work it takes, it could be wiser to sell instead.
Your House May Not Be Ideal for Your Rental Goals
Not every home ends up being a profitable short-term rental.  An article from the National Association of Realtors (NAR) advises:
"Consider factors like location, amenities, and whether the property is appealing. Most people seek Short Term Rentals in locations where they vacation, so proximity to attractions is important. Likewise, the property should cater to a variety of travelers."
It's smart to learn how much rentals in your area go for and business they get throughout the year.
Bottom Line
Converting your home into a short-term rental isn't a decision you should make without doing your research. To decide if selling your house is a better alternative, let's connect today.